A momentous thing happened today in the Hinze home...
Son's first day @ preschool!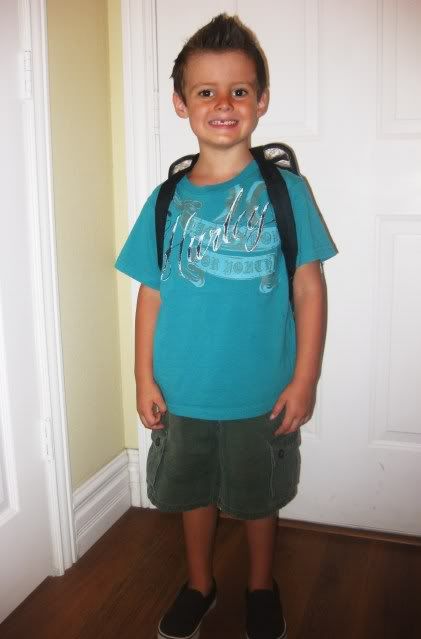 He was so super excited to go to this

new, older preschool

. He looked so dignified telling me about all of the super fun things they are planning on doing. I was impressed to be sent home with a list full of questions to ask & items to talk about with him so I would understand what he's doing at school each & every day.
He's also super jazzed about his aunt being one of his teachers. He loves her to pieces & is pretty stoked about being able to call her by her first name when all the other kids have to call her Mrs...
I love you Son. I love your tenacity, I love your toothless smile & I LOVE your hugs. Have fun getting learned!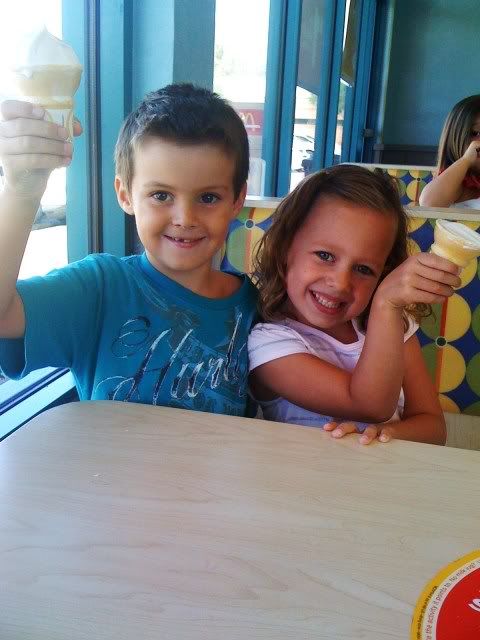 A celebratory ice cream of course.