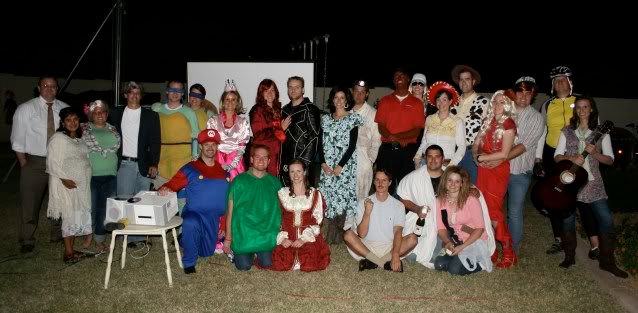 Thanks to all who came & enjoyed our party this year.
We had so much fun!
I appreciate you all indulging me as I accosted you with games, quizzes, questions & jokes. Everyone always does a superb job dressing up & my cheeks were literally sore from laughing so hard all evening. Nothing makes me happier than
good food, good friends & of course Husband dressed up like a ridiculous wuss.
Happy Halloween to all...
Love,
Kip & LaFawnduh
P.S... It's unfortunate you don't get the luxury of hearing Husband's uncanny rendition of Kip's vocal stylings. It's really an out of body experience.